CES 2016
AcousticSheep LLC named CTA Small Business of the Year!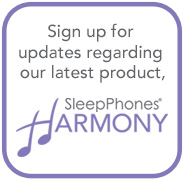 The Consumer Technology Association (CTA)™, formerly the Consumer Electronics Association®, announced the winners of its fourth annual Innovation Entrepreneur Awards. AcousticSheep was honored with the award for Small Business of the Year.
These prestigious awards were launched in 2012 by CTA's flagship magazine, It Is Innovation (i3) and the CTA Small Business Council. The awards recognize entrepreneurs and businesses with revenues under $30 million for the contributions they make to the U.S. economy. Each year, a panel of judges recognize one executive, a small business and a startup company.
At this year's CEA's Innovate! conference in New York City, the IEA honorees were selected by a distinguished panel of media and industry professionals, then announced during a keynote luncheon on Tuesday November 10th. AcousticSheep won the very prestigious Small Business of the Year award! Check out the video below.
AcousticSheep LLC wins 4th consecutive CES Innovation Award!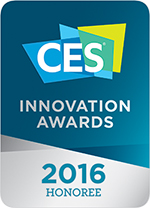 AcousticSheep LLC has been named a Consumer Electronics Show (CES) 2016 Innovation Awards Honoree in two categories - headphones and fitness/biotech - for it's newest innovation, SleepPhones® Harmony™. This is the 4th consecutive year that AcousticSheep has been honored with a CES Innovation award. In 2013 - AcousticSheep® won for SleepPhones® Wireless, 2014 - RunPhones® Wireless and RunPhones® Intensity and 2015 - SleepPhones® Effortless.
SleepPhones® Harmony headphones-in-a-headband combine ultra-comfortable, remarkably thin wireless music headphones with state-of-the-art sleep sensors and a real-time intelligent music project for the best night's sleep you've ever had.
SleepPhones® Harmony includes built-in sensors that detect and analyze the wearer's head movement while they sleep-allowing for an unprecedented real-time understanding of individual sleep patterns. In fact, when combined with our custom mobile-device-friendly sleep project, SleepPhones® Harmony becomes a smart-device that can adjust volume, sounds and beats based on the level of your sleep indicated by the sensors in real time.
Information specific to how well the audio improved your quality of sleep throughout the night is uploaded to our secure central server and sounds can be adjusted accordingly, night after night!
We hope to see Ewe!
Stop by our CES Booth #73166 to check out the latest products!

Looking to get in touch with us?
We are excited to add some new members to our team this year, so look for these friendly faces at our CES booth! For press, please contact our Marketing Manager, Megan DeMarco - megan@acousticsheep.com. To view our media kit and download high res images, click here. For sales please contact our Sales Director, Steve Mann - steve@acousticsheep.com.
Stay connected!
Sign up for our SleepPhones® and RunPhones® newsletter below and stay informed!

AcousticSheep LLC © 2023 All Rights Reserved.