Dozer
Meet Dozer: Music Player, Bed Buddy & Sleep Tracker For Infants, Children & Toddlers!
DOZER by SleepPhones® is a super-cuddly, kid-safe, Bluetooth® wireless music player, sleep tracker and children's toy all-in-one!
DOZER not only plays music like a traditional in-bed toy, he tracks the motion of a child, toddler or infant who is either clutching DOZER or laying near him inside a bed or crib.
High-Tech Sleep Tracker & Cuddly Old-School Toy.
Packed with high-tech sensors to help track movements along with companion software and an application (in development), DOZER will help parents understand critical information about their child's sleep patterns.
And over time? Learn what music helps their children sleep best!
Dozer Comes Complete And Ready To Play.
Though Dozer comes pre-loaded with soothing nighttime and nap time music, when paired with our application (in development), DOZER delivers individually-tailored music and sounds to restless children— and grateful parents— everywhere!
Or? Just plays your child's favorite music!
DOZER NEWS:
Dozer will be available sometime after Labor Day in 2017- but LOTS will happen before then about pricing, progress and product news! Sign up below for periodic updates!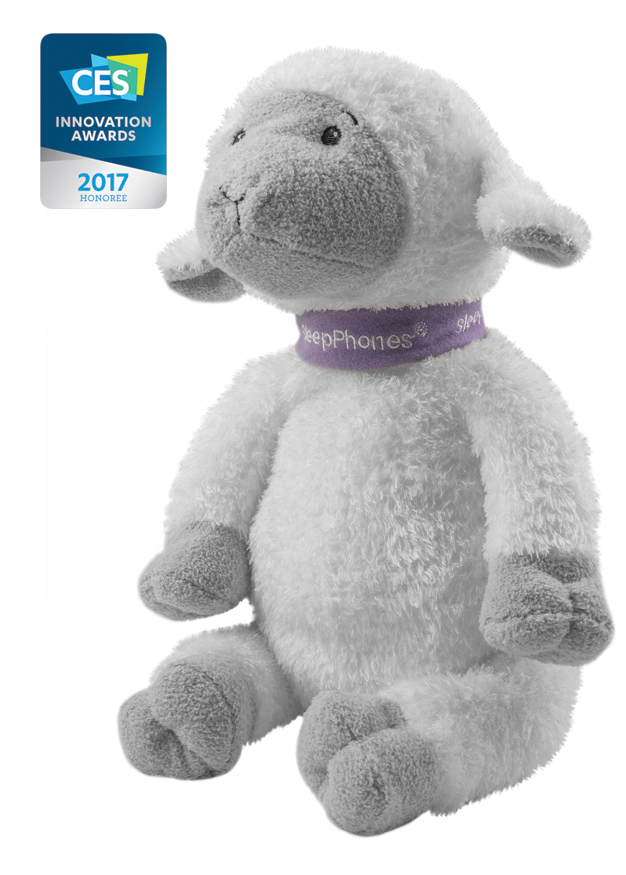 Read more about Dozer's CES Innovation Award!

AcousticSheep LLC © 2023 All Rights Reserved.