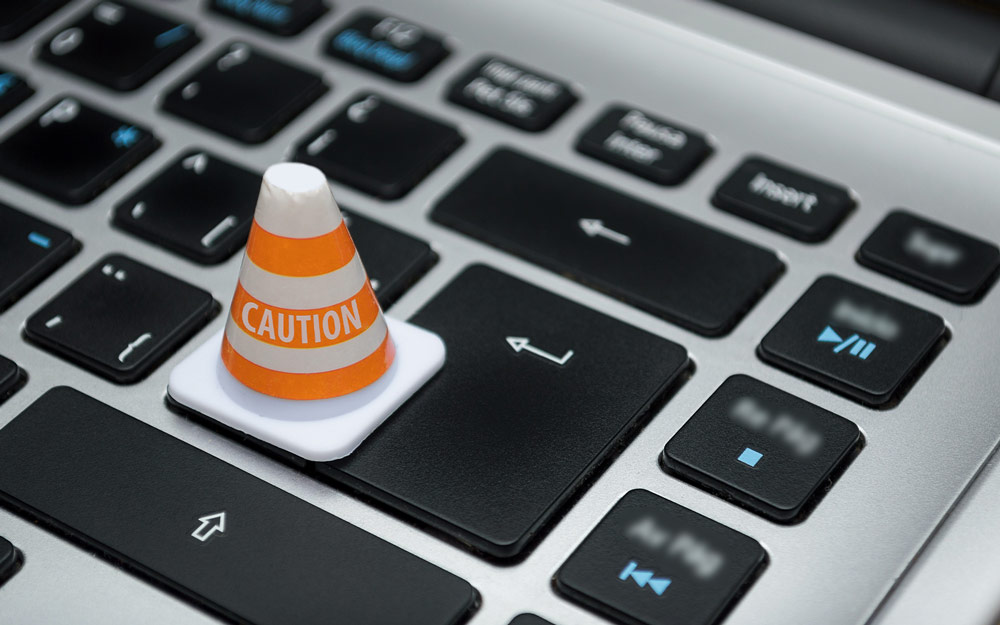 Watch Out for E-Commerce Scams During COVID-19
By Dr. Wei-Shin Lai, Co-Founder & CEO of SleepPhones®
With the shift to online shopping, we are seeing an uptick in scams and borderline shady business practices. It's getting easier to make pretty videos, so knockoffs and non-brands can seem as nice as brand names. But after you give up your dollars, the differences are stark. The product takes a long time to arrive, the quality is inferior, and there is no service team to assist with problems. That is, if you even get the product at all.
SleepPhones® Knock-Off Case 1
A SleepPhones® fan who wanted to buy SleepPhones® headphones in India ended up paying a high price for a knockoff. The scam site promoted the SleepPhones® brand, using our images, trademarks, and even told our story, as you can see below.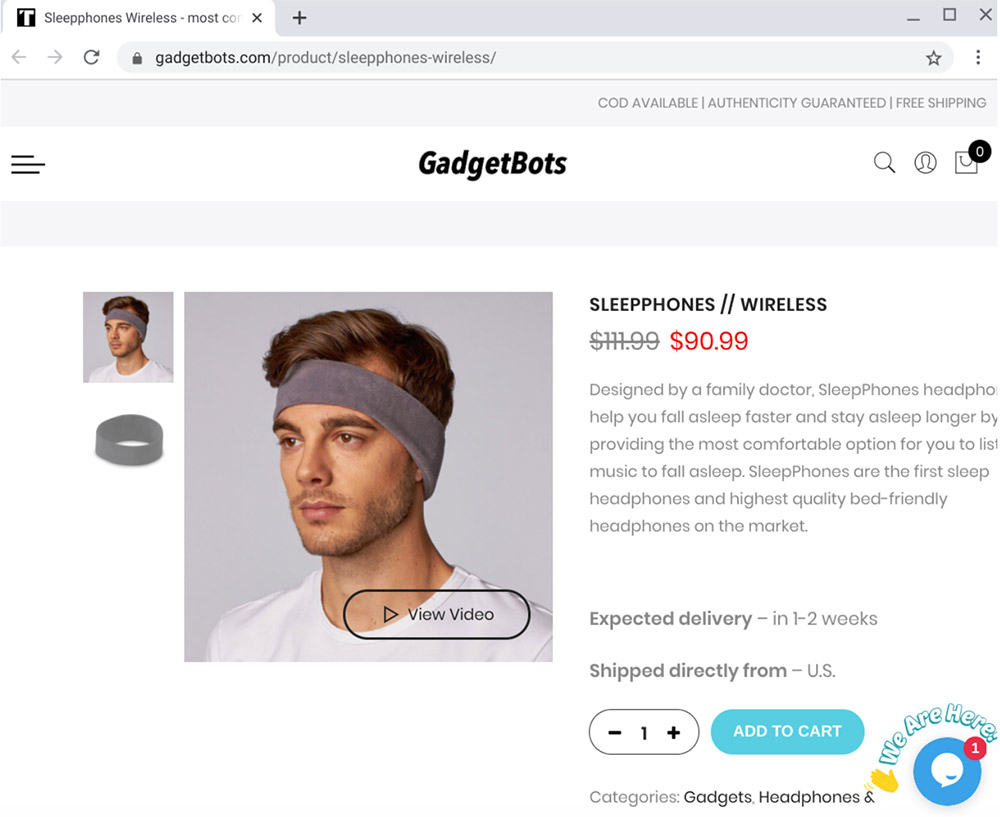 Vetting Return Policies, Shipping Policies
If you click around the site, you will see that the "return" policy says everything is final sale, so they do not accept returns. Their address is located in India. It says it ships from the U.S. in 1-2 weeks, but their shipping policy says that packages come from all over the world to India. If I try to place an order in the US, the 1-2 weeks doesn't change, and it does not restrict addresses outside of India. Imports to India face high duties and fees, which are not mentioned at all. There is no information on shipping method. Basically, the shipping policy makes no sense either inside or outside of India. It sure is easy to just give them money though.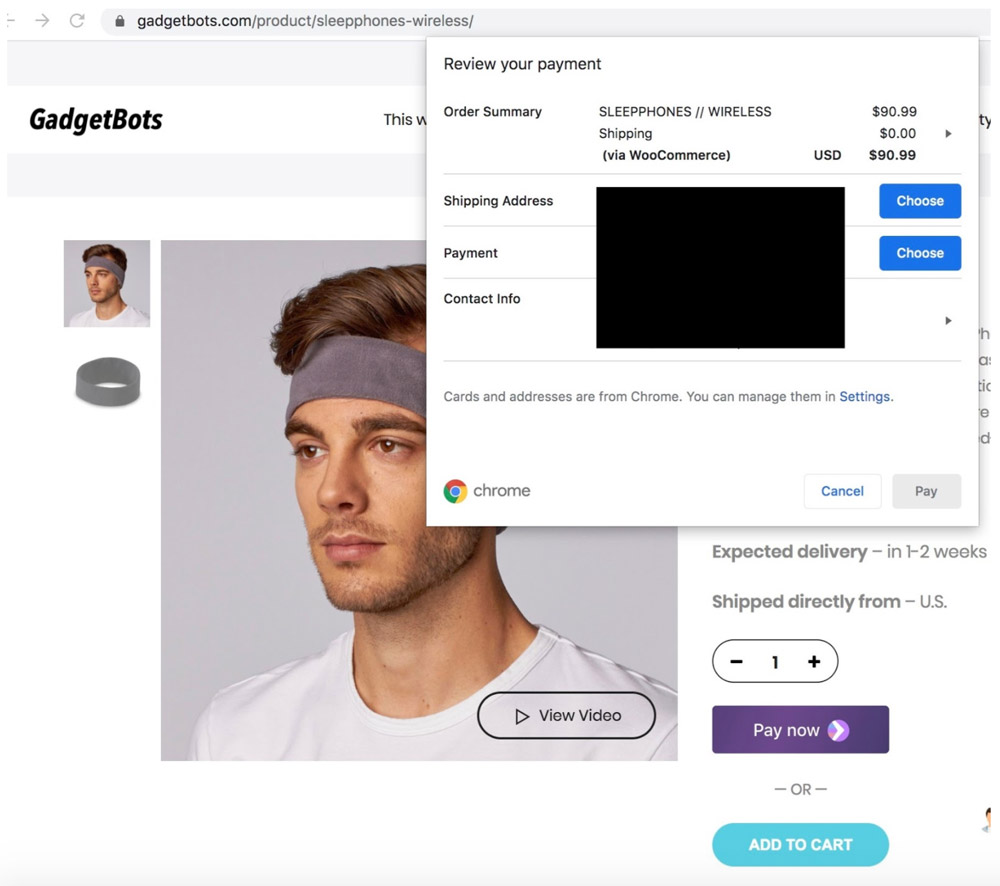 We heard from our fan in Bangalore who gave this site money, and this is what they sent to him.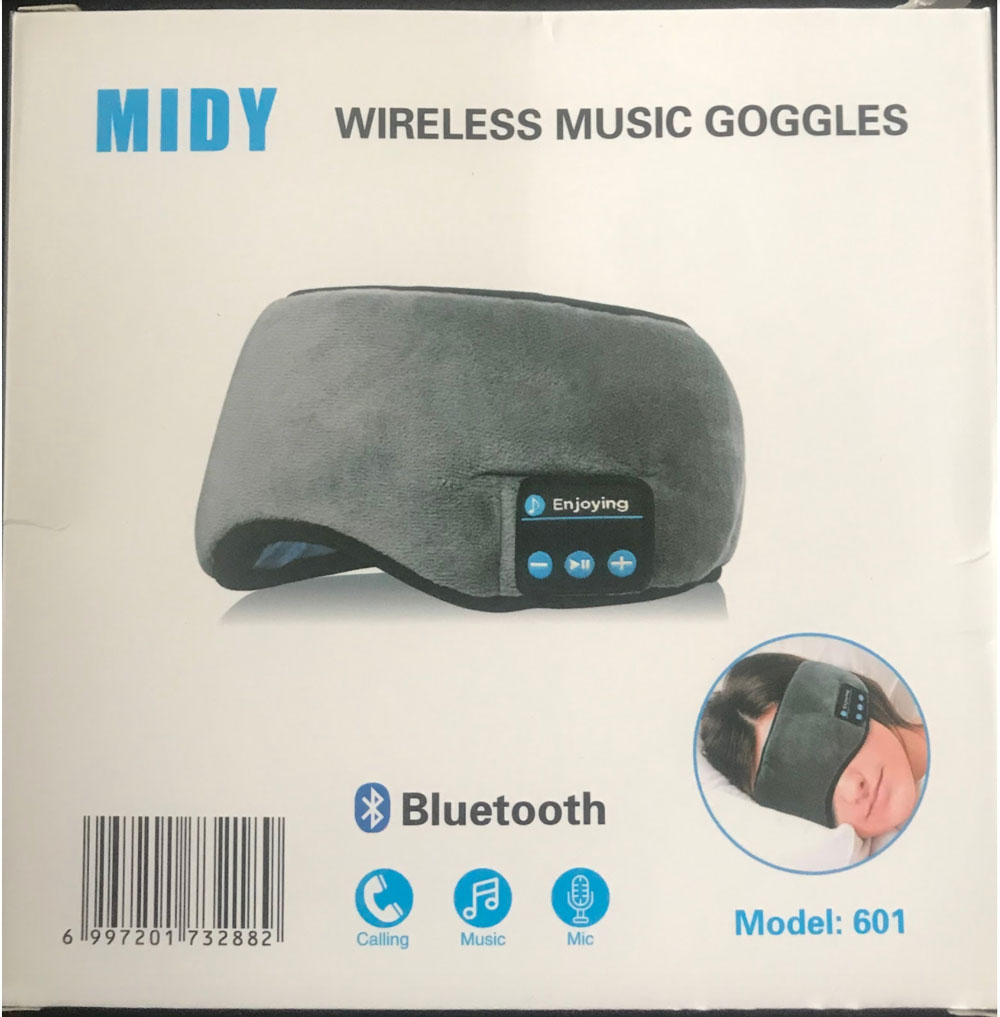 He is filing a police report, but we are not hopeful that he will get his money back. If you click on the Terms and Conditions in the checkout process, you get this blank page.

Playing the Game of "Whack-A-Mole"
We are reporting the infringement of virtually all of our intellectual property, but in our experience, these types of sites pop up again soon after being taken down. In the industry, it's often called a game of "whack-a-mole." The scammers set up a site selling brand name products at a discount, collect money for a few months, and evade getting caught for a while by listing incomplete addresses, random phone numbers, and not answering any emails. These inconsistencies are sometimes hard to detect at first glance, but you should always check for unknown websites and purchases that seem too good to be true.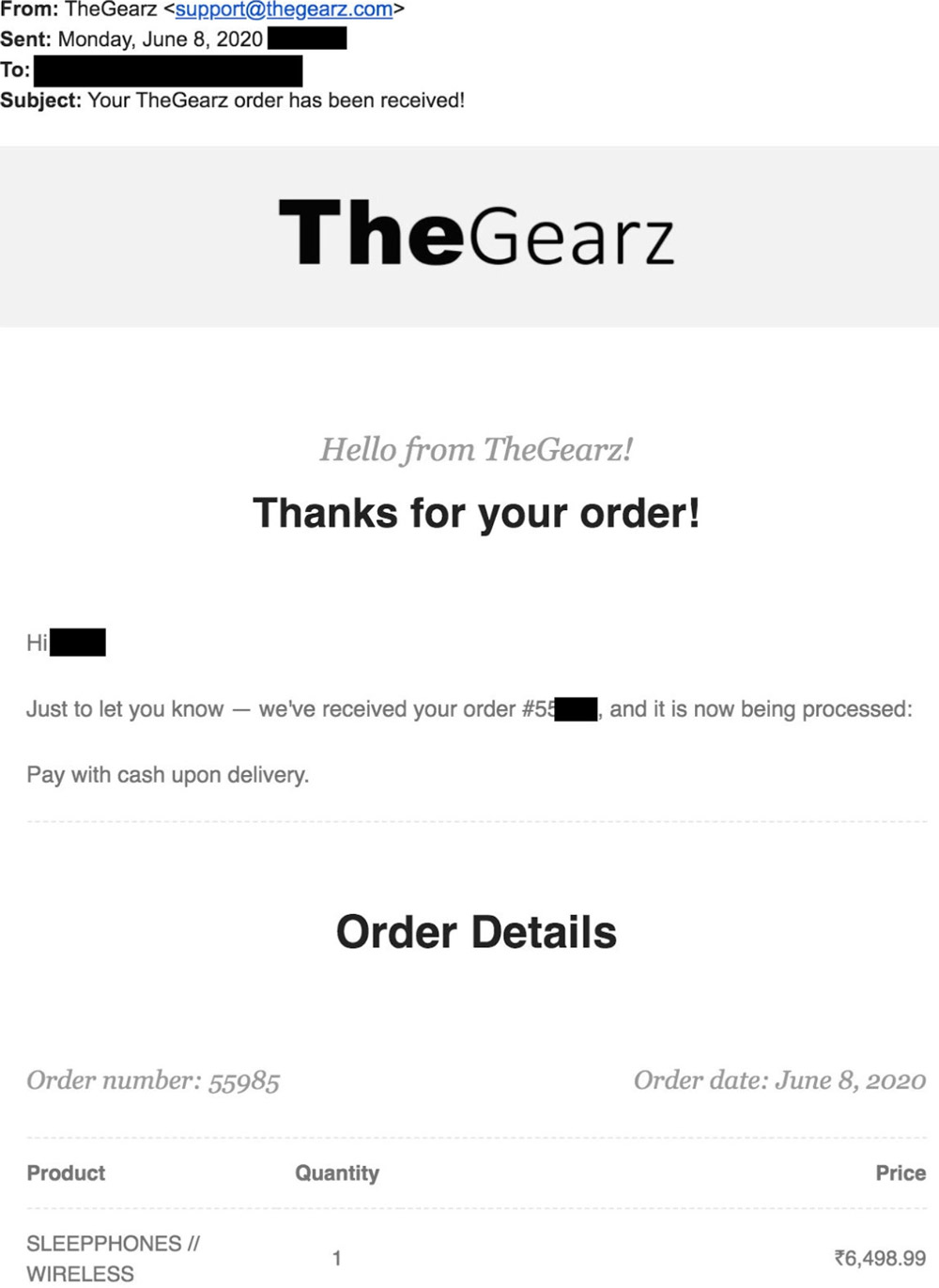 Websites Will Even Change Their Name
In fact, our friend had ordered his products on June 8, 2020 from a website called TheGearz. They changed their name between the time he made the purchase to when he received the knockoff. The Gadgetbots domain name was purchased on June 12, 2020 as shown below. If you try to go to TheGearz, it redirects you to the Gadgetbot website.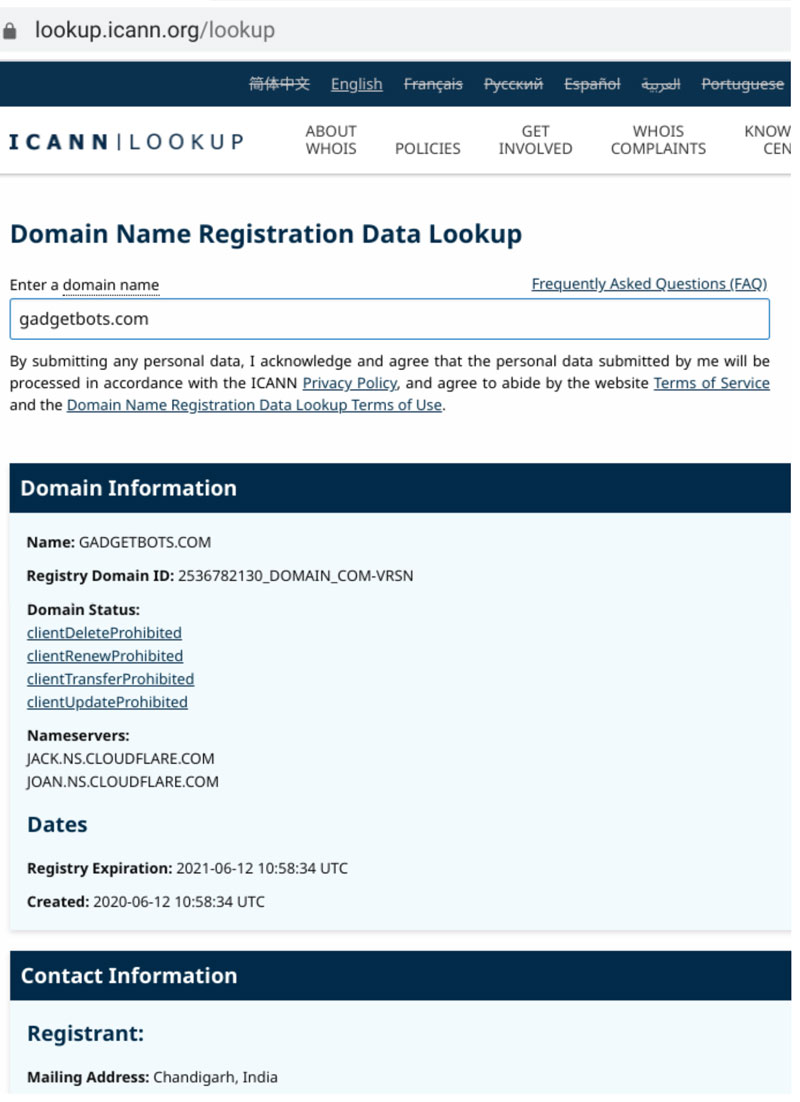 We are working with our friend in Bangalore to stop this company from scamming other people. But often, we are too late to stop these. By the time we report, they have moved on to new websites. It's possible that the perpetrators don't even live in India, so it would be nearly impossible for our friend to send his local police after a savvy international criminal over a measly $90. Since COVID-19 started, we have seen an increase in these types of scams.
SleepPhones® Knock-Off Case 2
Here's another case of someone trying to leech off of our brand name. This site sells SleepPhones® knockoffs. They are following our Instagram followers and sending coupons to steal our customers. They are using #SleepPhones, which confuses potential customers into thinking they are selling the original SleepPhones® headphones.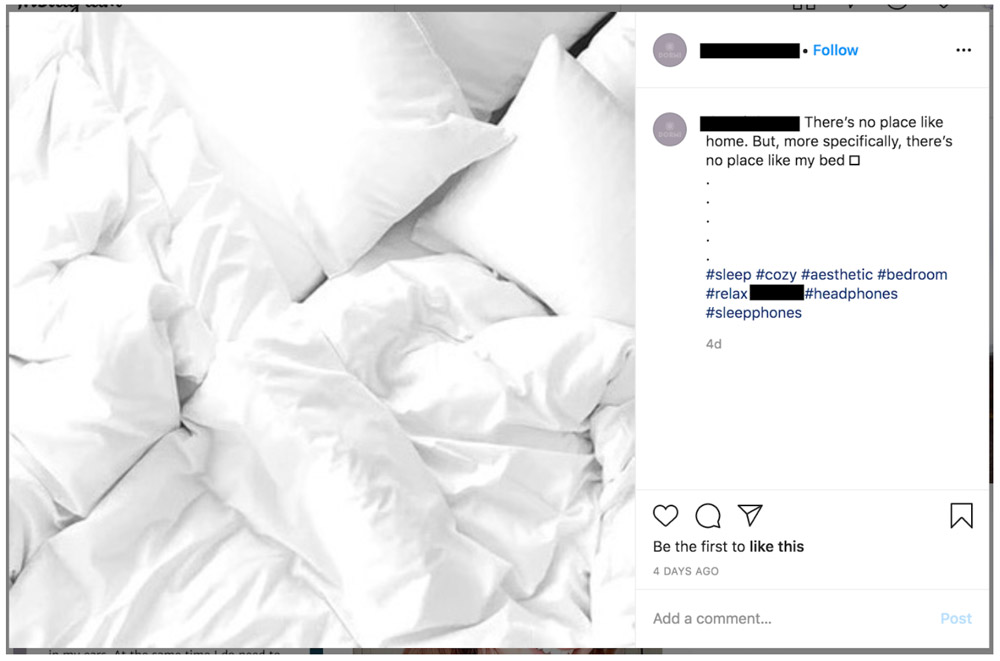 How You Can Tell This Site Is Illegitimate
Once the customer gets to their site, it looks pretty nice.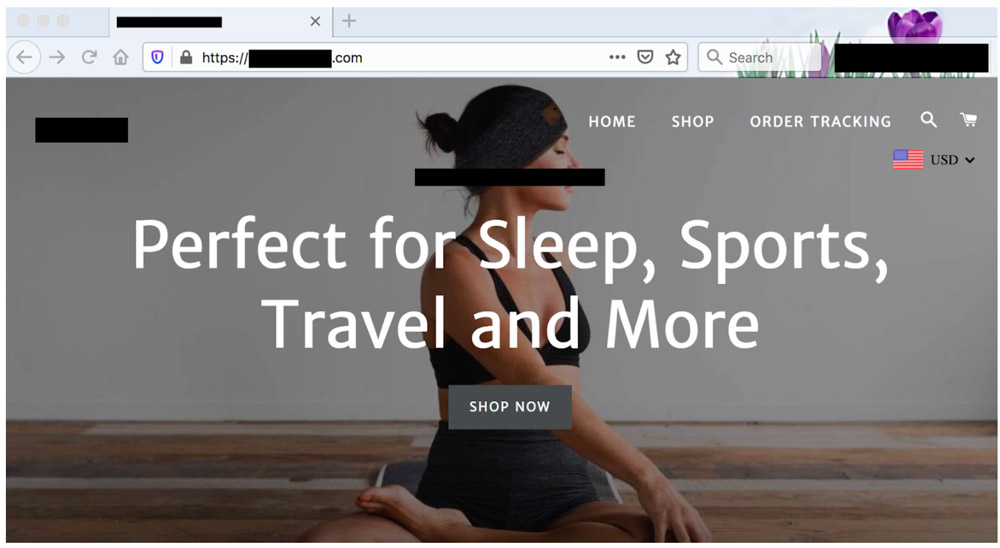 But if you start digging, you'll see that there is no way to actually contact anyone there. There is no shipping information, and there is no return policy. You should always expect to find an address with the return policy. After searching everywhere for an address, we finally found one in the Privacy Policy. Unfortunately, it's a fake address. The street numbers on that road have five numbers, not just three. The phone number on their Facebook page takes you to a private person's voicemail. They never pick up, and they never call back. They registered the domain name on March 21, 2020. We became aware of them by early June when they started to attempt to steal our customers. Normally, when you see so many problems, the site is run by scammers. It's impossible to know what you'll get, if you'll even get anything, and no way to return or get your money back.
Don't Be Fooled by Appealing Advertisements
We have encountered these types of problems over the years, and we have tried our best to stop the perpetrators from deceiving customers. But with the social distancing increasing e-commerce, the scammers are out in full force too. Please be careful whenever you are shopping online. Just because someone sets up a pretty Facebook ad and can take your money very quickly doesn't mean you will be able to take any legal action when they don't deliver. International prosecutions are notoriously expensive and difficult, so you would just be handing money over to the bad guys who will spend it to cheat you further by advertising more to you.
8 Step Checklist for Vetting an E-Commerce Site
It's up to you to verify legitimate websites for purchasing products.
Take It One Step Further
To dig further, ask these questions:
Are they a part of local business groups like the Chamber, Better Business Bureau, SBA, or an industry group?
Are there any local news reports about the business, like a ribbon cutting or realty transfer? (Our landlord recently transferred ownership.) Most local newspapers report on these events. If there aren't real people behind a company, seen by other real people in a local area, is it really real?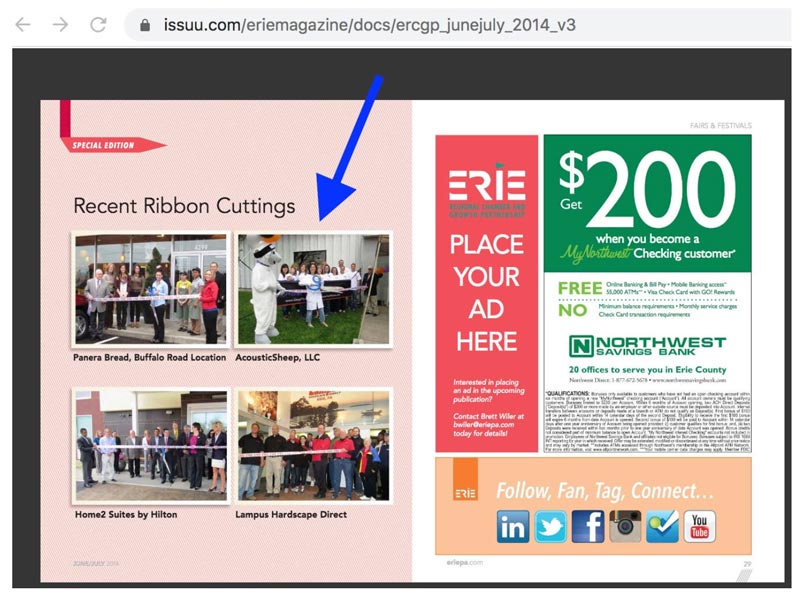 Shop With Brands You Trust
E-commerce sites can be created by someone in a basement routing their IP address through VPNs in other countries, using stock art to collect your email address (if not your money) for nefarious purposes. Cybercrime is something we must all fight together. It's often linked with terrorism and real crime. Non-transparent businesses are not worth your money. Spend your hard-earned dollars with brands you trust, at their websites.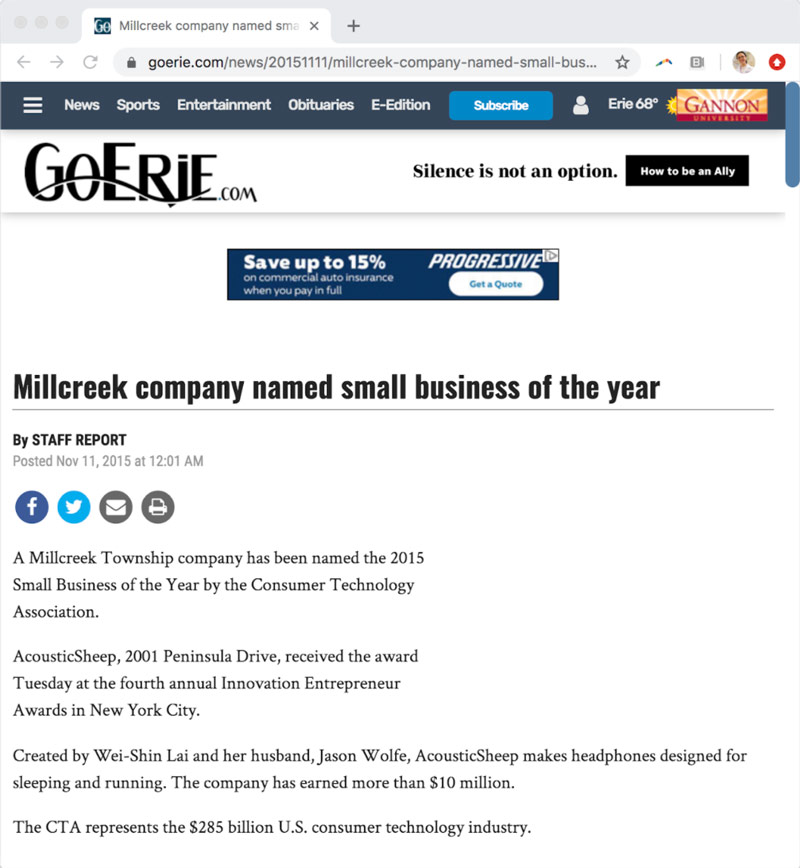 ---

AcousticSheep LLC © 2023 All Rights Reserved.