SleepPhones® featured on DailyMail.co.uk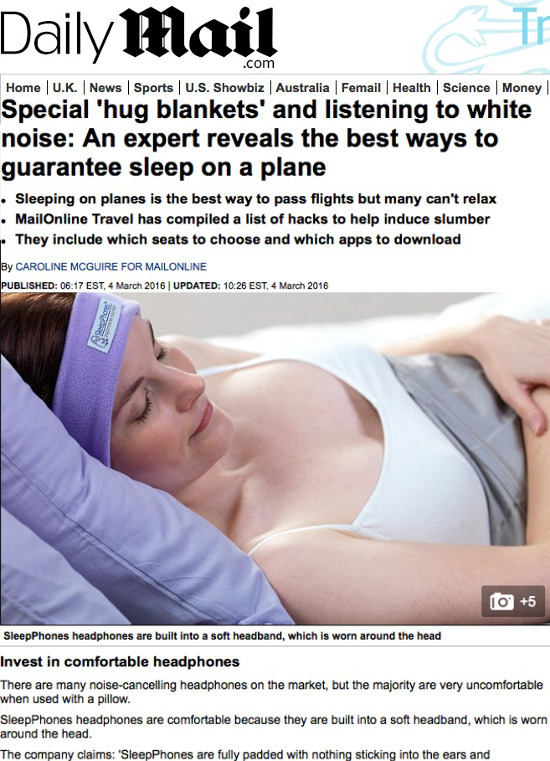 Special 'hug blankets' and listening to white noise:  An expert reveals the best ways to guarantee sleep on a plane

There are many noise-cancelling headphones on the market, but the majority are very uncomfortable when used with a pillow. SleepPhones headphones are comfortable because they are built into a soft headband, which is worn around the head.

AcousticSheep LLC © 2023 All Rights Reserved.