ASMRtist Spotlight — ASMR with Allie
Like many people, Allie discovered ASMR while looking for a way to destress and get more sleep.
The Aussie's enthusiasm for ASMR inspired her to launch her own YouTube channel in 2016. It quickly won over fans thanks to her approachable style.
"My ASMR style is very aimed at befriending the viewer and making them feel safe and comforted," says Allie. "I want you to see me as a close friend!"
Allie says she realized the impact her videos had on people when she received a memorable email from one viewer. The fan told her that her videos helped him find relief from insomnia, depression, and anxiety. "Just knowing that I could do that for another person made me feel extremely successful," says Aliesha.
Allie's favorite ASMR trigger is tapping on hard books. ("Amazing!") She admires anyone creating ASMR content that helps people improve their sleep and mental health.
Her track for SleepPhones—: ASMR Edition focuses on progressive muscle relaxation. This technique helps promote sleep by releasing tension in every part of the body.
In addition to growing her YouTube channel, Allie dreams of one day holding in-person ASMR sessions. "I'd like to have something like a beauty spa that has ASMR incorporated into the treatments," she says.
Check out ASMRwithAllie and 15 other top ASMR artists on SleepPhones®: ASMR Edition, the first headphones to contain exclusive ASMR content built into them.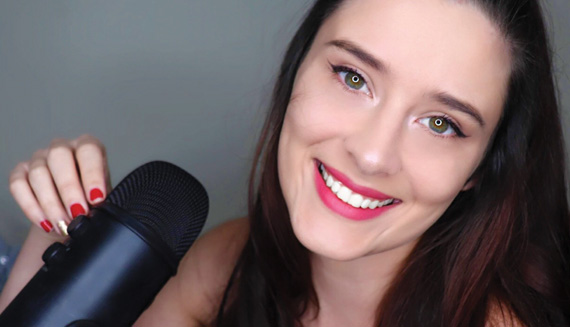 Listen to a Sample of ASMR with Allie's Exclusive Track:
What IS SleepPhones®: ASMR Edition?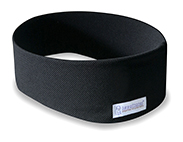 They are the first headphones to come preloaded with ASMR content. (Eight hours, in fact!). They aren't just any headphones— they're SleepPhones®, the world's most comfortable headphones for sleeping and relaxing. SleepPhones® feature flat speakers in a soft, stretchy headband. They also contain a thin, flexible module with a button that lets you play, pause, skip tracks, and control the volume. With SleepPhones®: ASMR Edition, there's no external device or cords— just simple headphones that can play for 20 hours from a three-hour charge.
You'll love the superior sound quality from the eco-friendly, lead-free speakers. Ditto for the comfortable headband made from our proprietary SheepCloud™ fabric. Our headbands are machine washable and come in two fabrics: warm Fleece and moisture-wicking Breeze. You can also choose from three sizes and lots of great colors!

It's the first headphones to come preloaded with ASMR content. You'll enjoy eight hours of deeply relaxing ASMR content from 16 of today's most popular ASMR artists.

AcousticSheep LLC © 2023 All Rights Reserved.