ASMRtist Spotlight — Marno ASMR
Marno, an American whose real name is Chris, stumbled upon ASMR in 2017 while looking for a way to sleep better. ASMR worked for him, and in 2018 he decided to help others suffering from sleeplessness by launching a YouTube channel.
Today, Chris runs a very popular channel. Yet the thrill of posting a new video never goes away. "It's cheesy as heck, but I felt just as successful when I was getting 100 views a video as I do getting 100,000," he says.
Marno's SleepPhones®: ASMR edition track is a layered sound assortment. "I take two sounds at a time, like mic scratching and hand rubbing, and play with them for two to three minutes," he says. "I repeat this process many times with a lot of different sounds throughout."
As for Marno's favorite sound, that would be rain. "Even after all the nights I've spent watching tapping videos, nothing can beat the white noise of my dude mother nature," he says.
Check out Marno ASMR and 15 other top ASMR artists on SleepPhones®: ASMR Edition, the first headphones to contain exclusive ASMR content built into them.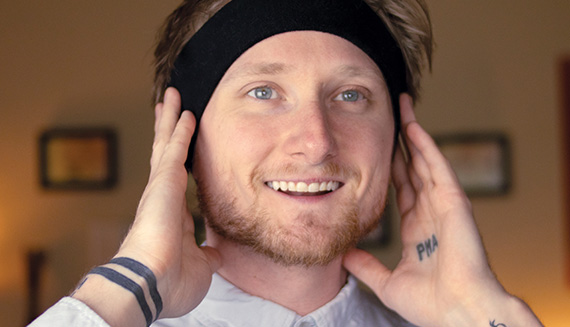 Listen to a Sample of Marno ASMR's Exclusive Track:
What IS SleepPhones®: ASMR Edition?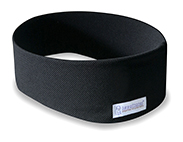 They are the first headphones to come preloaded with ASMR content. (Eight hours, in fact!). They aren't just any headphones— they're SleepPhones®, the world's most comfortable headphones for sleeping and relaxing. SleepPhones® feature flat speakers in a soft, stretchy headband. They also contain a thin, flexible module with a button that lets you play, pause, skip tracks, and control the volume. With SleepPhones®: ASMR Edition, there's no external device or cords— just simple headphones that can play for 20 hours from a three-hour charge.
You'll love the superior sound quality from the eco-friendly, lead-free speakers. Ditto for the comfortable headband made from our proprietary SheepCloud™ fabric. Our headbands are machine washable and come in two fabrics: warm Fleece and moisture-wicking Breeze. You can also choose from three sizes and lots of great colors!

It's the first headphones to come preloaded with ASMR content. You'll enjoy eight hours of deeply relaxing ASMR content from 16 of today's most popular ASMR artists.

AcousticSheep LLC © 2023 All Rights Reserved.