ASMRtist Spotlight - Doncella Susurros ASMR
Ana always knew certain sounds made her calm. But she never told anyone because she feared they thought she was crazy.
Finding the ASMR community in 2013 changed all that for the Spaniard. "The ASMR community goes beyond just sounds," she says. "They helped me overcome a very dark and difficult stage in my life."
In 2016, Ana decided to give back by creating her own YouTube channel. On it, she puts out videos that dabble in many different styles, but all have an underlying playfulness. "Making a joke in a video is natural to me and part of my personal brand," she says.
Ana's SleepPhones®: ASMR track focuses on two of her favorite triggers: inaudible whispering and water dropping. "They both help me relax and calm my anxiety in a very short time," she says.
Ana finds it gratifying to hear from followers who tune into her channel to find relief from anxiety and depression. "These messages inspire me to keep doing what I do," she says.
Check out Doncella Susurros ASMR and 15 other top ASMR artists on SleepPhones®: ASMR Edition, the first headphones to contain exclusive ASMR content built into them.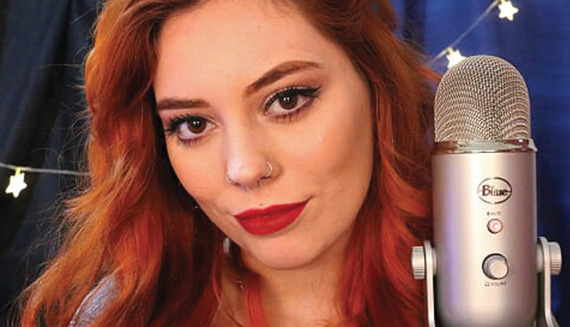 Listen to a Sample of Doncella Susurros ASMR's Exclusive Track:
What IS SleepPhones®: ASMR Edition?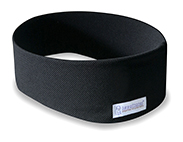 They are the first headphones to come preloaded with ASMR content. (Eight hours, in fact!). They aren't just any headphones— they're SleepPhones®, the world's most comfortable headphones for sleeping and relaxing. SleepPhones® feature flat speakers in a soft, stretchy headband. They also contain a thin, flexible module with a button that lets you play, pause, skip tracks, and control the volume. With SleepPhones®: ASMR Edition, there's no external device or cords— just simple headphones that can play for 20 hours from a three-hour charge.
You'll love the superior sound quality from the eco-friendly, lead-free speakers. Ditto for the comfortable headband made from our proprietary SheepCloud™ fabric. Our headbands are machine washable and come in two fabrics: warm Fleece and moisture-wicking Breeze. You can also choose from three sizes and lots of great colors!

It's the first headphones to come preloaded with ASMR content. You'll enjoy eight hours of deeply relaxing ASMR content from 16 of today's most popular ASMR artists.

AcousticSheep LLC © 2023 All Rights Reserved.