ASMRtist Spotlight - ASMR Psychetruth
Corrine is an American holistic health coach who discovered ASMR while looking for videos to help her sleep. She eventually launched her YouTube channel in 2016.
"I create a variety of videos, some of which are meant to be deeply relaxing, spa-style videos that create the sensation of being pampered and cared for," she says. "In other videos, I let my silly side take over and have fun with role plays or just play with crazy sounds."
ASMR Psychetruth, whose real name is Corrina, says the most fulfilling aspect about making videos is "seeing people's comments, emails, and messages saying that the videos help them or bring them some relief."
Corrina's track for SleepPhones®: ASMR edition is a soft spoken meditation track. Her favorite sounds are whispers or soft speaking in another language. (She particularly partial to whispering in Russian!)
Her dream project would be collaborative. "It would be the ultimate piece of relaxation with a variety of creators who can all bring a different element to the project," she says.
Check out ASMR Psychetruth and 15 other top ASMR artists on SleepPhones®: ASMR Edition, the first headphones to contain exclusive ASMR content built into them.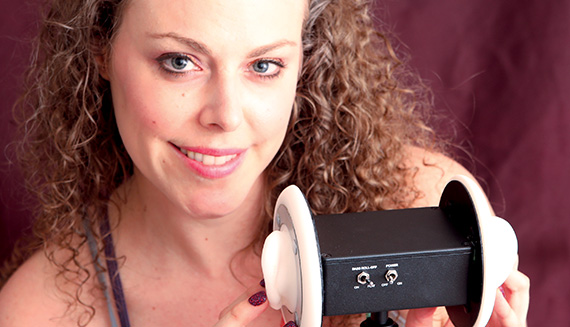 Listen to a Sample of ASMR Psychetruth's Exclusive Track:
What IS SleepPhones®: ASMR Edition?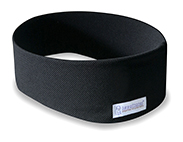 They are the first headphones to come preloaded with ASMR content. (Eight hours, in fact!). They aren't just any headphones— they're SleepPhones®, the world's most comfortable headphones for sleeping and relaxing. SleepPhones® feature flat speakers in a soft, stretchy headband. They also contain a thin, flexible module with a button that lets you play, pause, skip tracks, and control the volume. With SleepPhones®: ASMR Edition, there's no external device or cords— just simple headphones that can play for 20 hours from a three-hour charge.
You'll love the superior sound quality from the eco-friendly, lead-free speakers. Ditto for the comfortable headband made from our proprietary SheepCloud™ fabric. Our headbands are machine washable and come in two fabrics: warm Fleece and moisture-wicking Breeze. You can also choose from three sizes and lots of great colors!

It's the first headphones to come preloaded with ASMR content. You'll enjoy eight hours of deeply relaxing ASMR content from 16 of today's most popular ASMR artists.

AcousticSheep LLC © 2023 All Rights Reserved.