ASMRtist Spotlight - Christen Noel ASMR
Christen was first introduced to ASMR through her boyfriend (who's now her husband). "He explained how the percussion of voices and sounds were mesmerizing and relaxing," she remembers.
Christen initially found it weird, but also interesting. ASMR eventually grew on her, so much so that she launched a YouTube channel in 2013.
Christen often pretends that the listener is there with her. "I like to make videos and imagine that the viewer is really sitting there talking and laughing with me," she says. She loves meeting fans of her work, describing it as "so humbling."
When it comes to her favorite relaxation triggers, Christen adores the natural sounds of her native Tennessee. "There are so many beautiful sounds in the world," she says.
A dream project for Christen is creating ASMR content for children. "I'd like to make a positive impact on kids by reading, singing, and simply being kind," she says.
Check out Christen Noel ASMR and 15 other top ASMR artists on SleepPhones®: ASMR Edition, the first headphones to contain exclusive ASMR content built into them.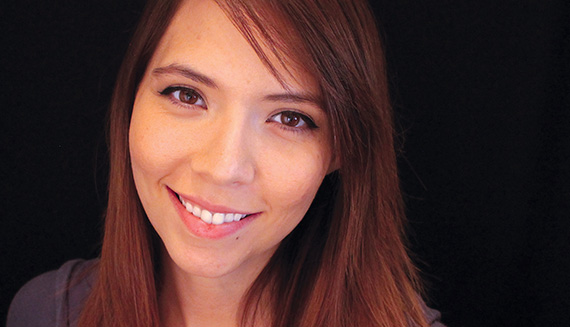 Listen to a Sample of Christen Noel ASMR's Exclusive Track:
What IS SleepPhones®: ASMR Edition?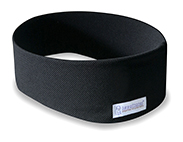 They are the first headphones to come preloaded with ASMR content. (Eight hours, in fact!). They aren't just any headphones— they're SleepPhones®, the world's most comfortable headphones for sleeping and relaxing. SleepPhones® feature flat speakers in a soft, stretchy headband. They also contain a thin, flexible module with a button that lets you play, pause, skip tracks, and control the volume. With SleepPhones®: ASMR Edition, there's no external device or cords— just simple headphones that can play for 20 hours from a three-hour charge.
You'll love the superior sound quality from the eco-friendly, lead-free speakers. Ditto for the comfortable headband made from our proprietary SheepCloud™ fabric. Our headbands are machine washable and come in two fabrics: warm Fleece and moisture-wicking Breeze. You can also choose from three sizes and lots of great colors!

It's the first headphones to come preloaded with ASMR content. You'll enjoy eight hours of deeply relaxing ASMR content from 16 of today's most popular ASMR artists.

AcousticSheep LLC © 2023 All Rights Reserved.